About Us - Golden Electrical Service
Experienced electrical contractors with expertise
If you are looking for reliable and quality electrical service in the Philadelphia area, Golden Electrical Service is the place to go! We are a locally owned and managed business with over eight years of experience. We specialize in residential and commercial electrical installations and repairs. Our team of highly skilled and highly trained professionals is ready to help you run your business successfully.
07
Skilled & Certified
Electricians
50
Projects Completed Successfully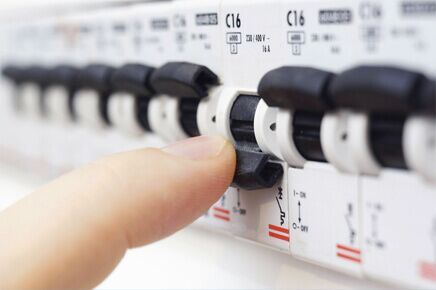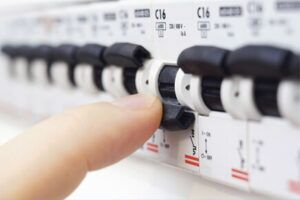 Certified Electrical Company in Philadelphia
At Golden Electrical Service, we have certified electricians, contractors, and experts to provide you with top-quality service.
The Golden Electrical Service Advantage
If you're looking for all your electrical needs in the Philadelphia area, Golden Electrical Service is the place to go. We provide installation, repair, and maintenance services to ensure your home, business, and electrical system perform optimally.
Here is why we stand out as a leading electrical contractor:
Electrical crises can occur at any moment, day or night, and they pose a significant risk to you, your loved ones, and your workers. That's why we provide 24/7 emergency services for all your electrical needs. Our team is always ready to handle electrical emergencies 24/7, preventing major damage from occurring.
Guaranteed Affordable Pricing
Electrical services, such as installation, preventive maintenance, and machine repair, can be expensive. Our rates are affordable, yet we provide top-quality service. This ensures that your home or business receives the best value for your money.
We use cutting-edge process technology to provide top-of-the-line electrical services for industrial and commercial customers. Our equipment enables us to accurately measure electrical current flow, temperature fluctuations, and other parameters for fast and efficient electrical services.
Require Help


Need expert electrical maintenance or servicing?
With Golden Electrical Service, we'll take care of all your electrical system maintenance and repairs for safety and optimal performance!

Diana Bellonby
2023-10-03
Awesome service! In addition to fixing the electrical panel and car charger problems for which we hired them, they generously helped us with our garage door, even adding WD40 when they saw it needed. They were incredibly friendly, efficient, and professional. Highly recommend!!!

Very fast and professional. Installed 2 gfcis and diagnosed no power issue.

Oh WOW! I had to install a 220 V 50 AMP line from box and while here they discovered that the main line to the house was installed in 2014 wrong and the cable was full of water. So they came back to replace that as well. Miri and JJ work very hard, non stop, are very knowledgeable, on time and came to do the work on short notice (24h). Work is done to a T. Impressive team!!

The electricians came out same day and did a very professional job and they were very nice. Quick service and up front pricing. Thank you for fixing my outlets!

Ibrahim Abdur-Raqib
2023-07-15
Yuri and co-worker came and inspected a line that stopped working. They found the problem which was a major fire issue and fixed it. Thank you Golden Electric Services!. Competent and Profesional Electricians.

Coming back from vacation we found that our attic fan had stopped working and the upstairs floor was baking in this awful summer heat. They came out quickly, determined the part, and came back early the next day to do the replacement. Great service! We've used them before and it's always great. Highly recommend!

Incredibly helpful and communicative! I had a wonderful experience with Golden Electrical Services and will definitely use them again! They installed one ceiling fan and fixed another that was broken. I appreciated their help very much!

We called golden electric when we didn't have power and Jurgen answered and he gave great costumer service and when the technician Fabio came he treated me like family got our power running up in honestly 1 hour, I highly recommend Golden Electrical for your home.

The technician Krio was very knowledgeable knew exactly what he was doing. He completed the work very efficiently and throughly. I would highly recommend.

Miri & JJ were able to resolve the wiring issues throughout my home quickly and properly.